Testimony of a young refugee woman living in a camp in Bangladesh
-From now on I want to think about the future-

This article, based on an interview conducted in March 2020, was originally written at a Rohingya refugee camp in the outskirts of the Cox's Bazar, Bangladesh. At the time, no infection of the new coronavirus was yet confirmed in the camp. To mark the World Refugee Day 2020 we handed a young Rohingya man, a camera and asked him to express what he wanted to convey in his own words and photos.
Here is the testimony of a young Rohingya who has no choice of where to live, no freedom of movement, and no access either to education, or to medical care. It is the testimony of voices that have been kept silent for a long time.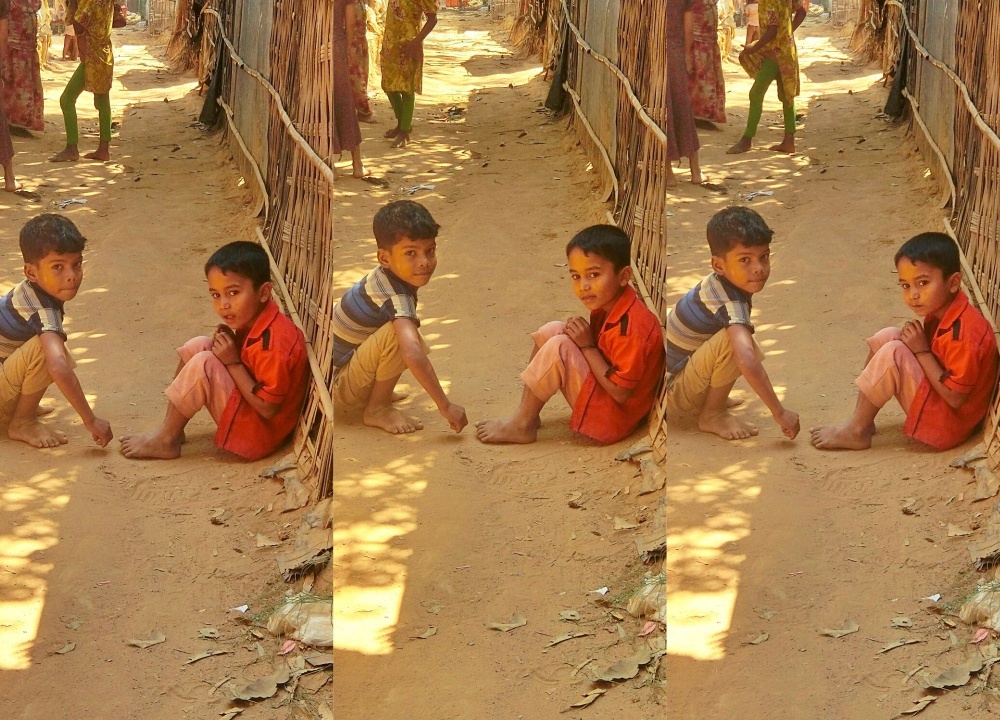 ©MdM Japan
19 years old refugee named Jonnat tells about his refugee life in Kutupalong camp, he wants to be a voice for his community "we are an ethnic minority of the Arakan State in Myanmar and we have been living in Arakan State for many decades. But we have been deprived of our rights of citizenship by the government of Myanmar, during the military crackdown in August 2017 we were forced to flee to Bangladesh from Myanmar to save our lives.
Jonnat tells about his life story before living in the camp.
---
I along with six family members came to Bangladesh from Boddazza, a village in the northern part of Maungdaw, Myanmar. I am the eldest son and have 2 brothers and 2 sisters. Only my father couldn't make it with us.

On August 28, we set out for safety from Myanmar to Bangladesh. At that time, my father lived in Maungdaw, not at home.

When I was in Myanmar, I was still a student, but because of the events that took place on August 25, 2017 as Military violence escalated, I was unable to complete the 10th grade. As Muslims, we, Rohingya, were restricted from receiving higher education by the Myanmar government. There was no place for the Rohingya to be educated, we had no freedom of movement, no access to health care. Therefore, since I was a child I have always dreamed of studying abroad after completing 10th grade in Arakan State.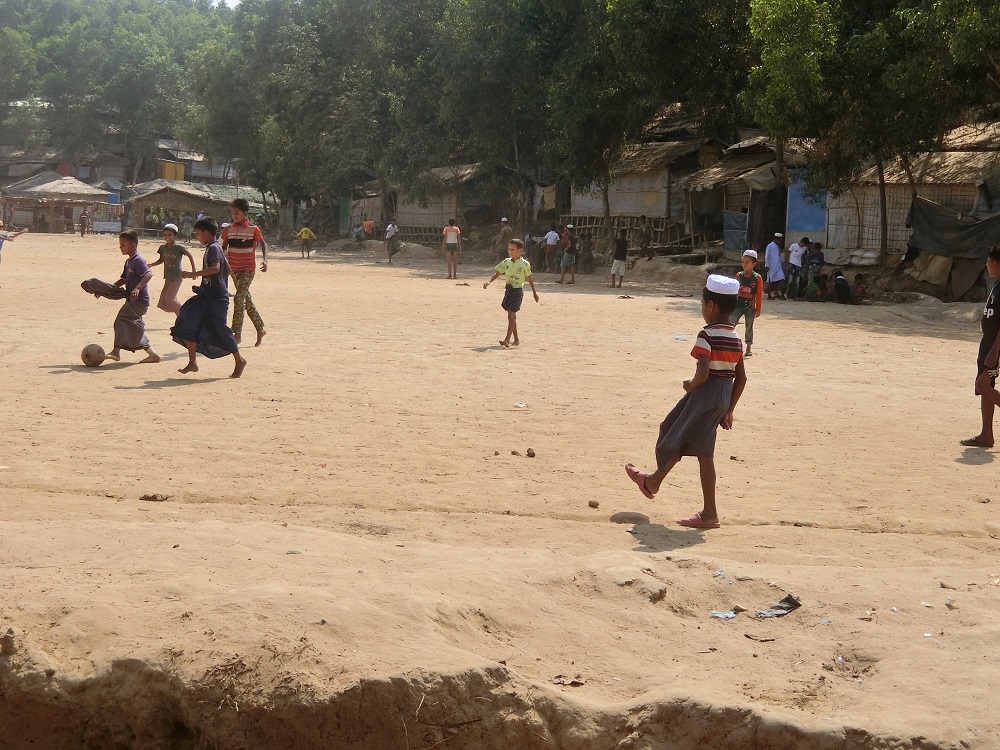 ©MdM Japan
In August 2017, Myanmar troops, security forces and Rakhine people attacked the village and the surrounding villages where our family live. My house was burned down. The army killed more than 20 villagers and injured more than 10. I remember hiding and running away so I wouldn't be killed. We felt the situation was getting worse day after day.

On August 28, 2017, we left for Bangladesh to stay alive. At that time, my dad lived in Maungdaw.
The road was extremely difficult. There was heavy rain, it was so hard to walk in the mud and there were no food. For the first 3 days, I ate dry foods, and after that, I ate leaves and drank unsafe water. Everyone was hungry.
I was afraid that I might be killed if I was found by the military. I saw many corpses in the forest. In front of us, some people were shot dead. I think I walked for at least 12 days. Arriving on the Bangladesh side, I crossed the border on foot. After crossing the border, I spent 10 days at the homes of local residents.

Then, we went to Kutupalong and found a spot to build ourselves our own small hut with black plastic sheets. We were provided some food and clothes by the local Bangladeshi people but we soon faced many financial issues. After that, another support organization gave us material so that we could built a new hut.
For a while, I was afraid that I might be kidnapped by a stranger, and I was afraid to leave the hut day or night. I cried a lot and thought about Myanmar. A month later, I finally reunited with my friends and the villagers from Myanmar, it comforted me and gave me some confidence.

I had no job and went through emotionally and financially difficult times. One day, I met Ms. Akiko and Ms. Ku from Médecins du Monde Japan (MdMJ), and decided to participate in their activities as volunteer.
Currently I am working as a Youth Educator. I was able to acquire new knowledge and skills and it gave me opportunities to have various experiences. I now have knowledge and experience in family planning, disaster preparedness, first aid, safe water, hygiene, newborn care, nutrition, diarrhea and dehydration, malaria/dengue fever, gender-based violence, psychological first aid, mental health, and health care in general. After that, MdMJ taught me basic PC skills, and I was able to use Microsoft Office, Photoshop, Excel, and some software I learned by myself.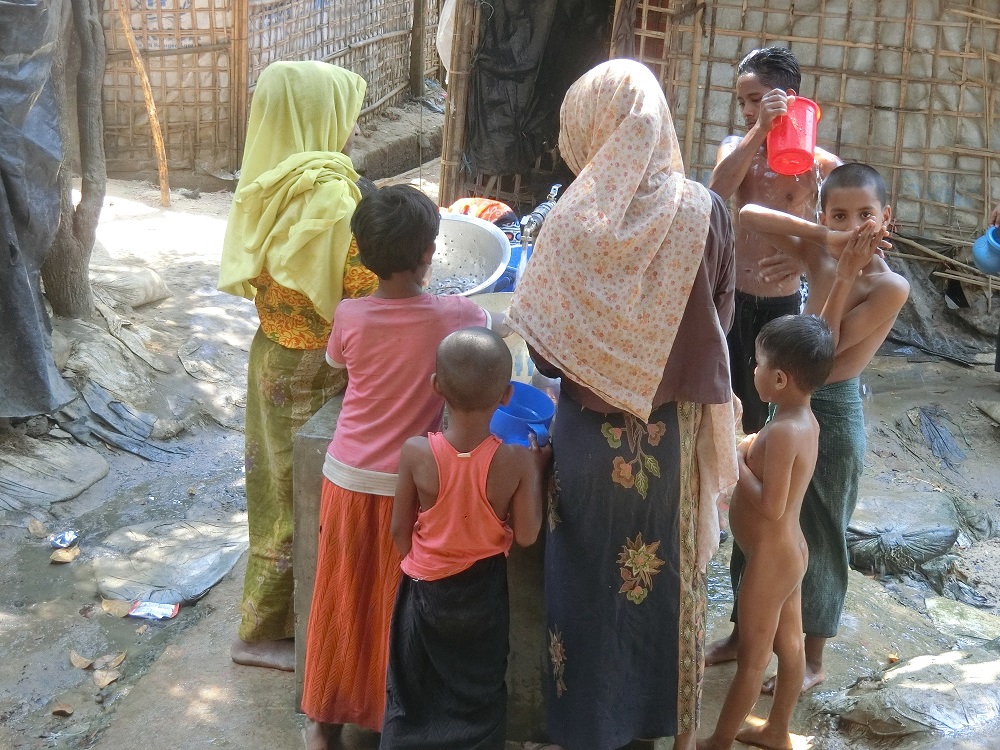 ©MdM Japan
My role is to go around the camp with other Rohingya Youth Educators and inform people about health, basic healthcare and hygiene, for a healthier environment: raising awareness about their health and that of the community as a whole. In the past, most people didn't care about hygiene and did not care properly enough for their children.
At the camp, UNWFP (United Nations World Food Program) gives supplies in rice, dull beans and oil, but it is not enough.
Like me, most people suffer from food shortage. In order to buy fish or beef, you have to sell the rice and oil distributed. Refugees cannot work because they cannot get out of the camp. Movement is also restricted. A fence was installed around the refugee camp. I am worried that the difficulties that I faced in Myanmar will continue endlessly. We are now living without access to education and surrounded by fences.

The life at the camp is only getting worse. There has been some kidnapping. The camps have learning centers and children's spaces built by some support groups, but only non-formal education is provided, no higher education or even basic education to which they should be entitled. I myself want to study more, but I can't do that. Education is the foundation of a country, and every human being needs education. I believe that being deprived of education adds yet another difficulty to our condition.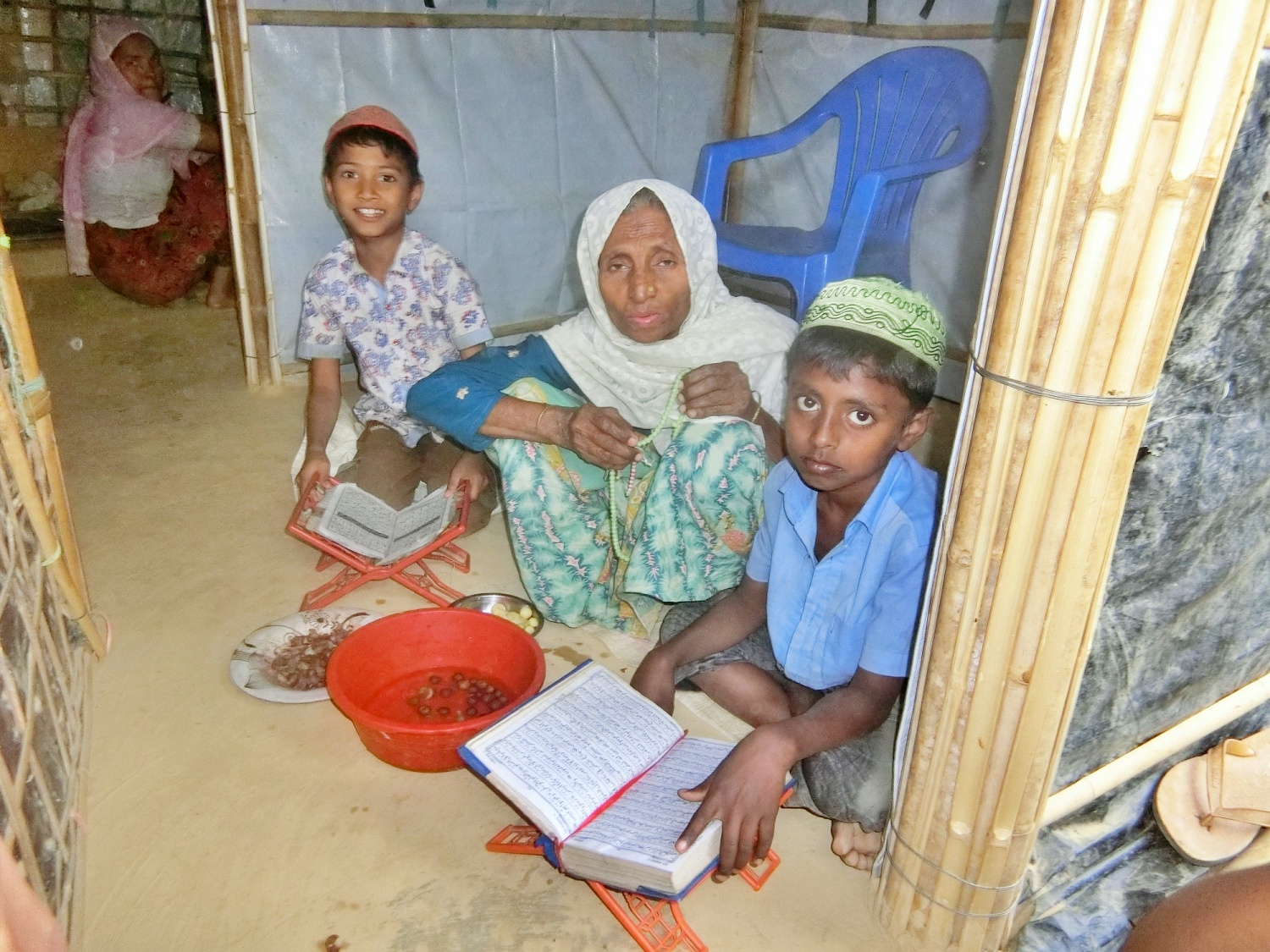 ©MdM Japan


We need support from the international community in order to be heard, so we could get access to education, communication and internet access, freedom of movement, access to health and medical care, food, medical facilities, safety and security, and just simple ordinary life. I don't want to live here anymore. I just want to return to Myanmar as soon as possible with citizenship and dignity.

I hope that MdMJ activities will continue. I want to learn more. I wish I could complete higher education and would like to be a doctor in the future. Many Rohingya were unable to get any education, and they need help, I dearly wish I could support them.
Coverage cooperation: Mr. Saad