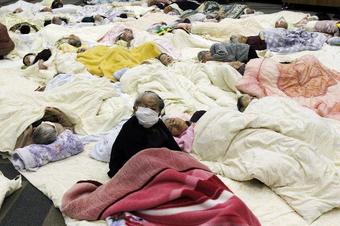 © REUTERSKim Kyung Hoon


After consulting with the health authorities of Iwate Prefecture, Doctors of the World Japan has decided to launch a mental and basic healthcare project in the city of Otsuchi affected by the tsunami on March 11. A logistician and two psychiatrists left Tokyo today to evaluate the needs in the area before starting consultations in shelters, hospitals and homes on April 4.

Many people affected by the disater are experiencing mental damages, suffering from the stress caused by the memories of the tsunami, exhausted by the life in temporary shelters. Doctors of the World Japan has decided to use the experience of psychiatric councelling accumulated through « Tokyo Project » to provide, on the long-run, mental support to the people affected by the disaster.

Medical teams of 3 to 5 psychiatrists, psychologists and nurses, will be sent to the activity area on a rotation basis, to respond in the most accurate way possible to the psychological needs of the population. Doctors of the World Japan will keep working closely with the local administrative and health authorities to provide medical care on a long-term basis.