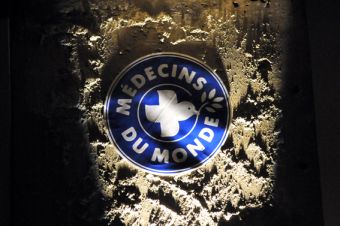 Early autumn greetings! We wish to thank you for your continual support and interest in our activities. One of our main concerns in the past year has been the deteriorating situation in Syria, indeed the news are getting worse every day, and reports of citizens and medical professionals being taken hostages, tortured and killed are increasing. Syrian people are facing a harsh situation because of persistent shortages in pharmaceuticals and medical equipments as well as simple daily necessities. Doctors of the World wishes to raise awareness on that matter.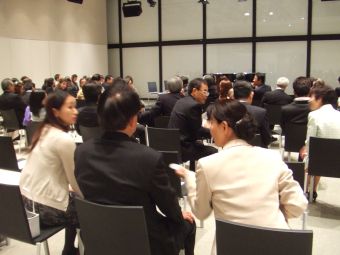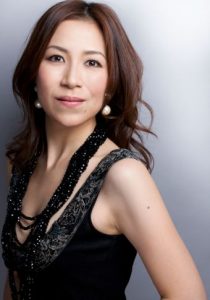 We are strengthening further support in the neighboring countries as well as in Syria itself, therefore collecting funds for this cause is an issue of urgent needs for our ongoing activities. We are very lucky to be able to work in collaboration with Chanel who is graciously offering its beautiful venue in Ginza to host our charity event; we decided to organize a charity concert to raise funds exclusively for Syria. Please read further for details.

We are inviting you to a very special evening on December 19th at Chanel Nexus Hall, Ginza 3-chome. For the occasion we are happy to have with us as performers the worldwide renowned soprano vocalist Atsuko Sato and the pianist Yuri Otsubo. In addition, we will exhibit photographs awarded at the Luis Valtueña humanitarian photo contest and before the concert we will also screen a documentary shot in the refugee camp of Za'atari in Jordan. On top of this Chanel will give each one of the participants a special gift!

Donation/participation is ¥5,000 (or more); all funds collected for the occasion will be used to support our activities in Syria and neighboring countries. I sincerely hope that many of you will be able to attend and share a moment of solidarity with us during the year-end festivities. Your participation will help Syria towards a better tomorrow. By all means, do not miss this special night and book as soon as possible.
Please send us to this application form 《WORD》
by email: info@mdm.or.jp
by FAX :03-3560-8073.

Atsuko Sato, Soprano
2000: Graduated from Musashino Academia Musicae, music department. Ranked #3 of the 51st University National Music Competition held in Tokyo. She was selected for the 36th Italian vocal music concourse. 1998: Studied with Professor V. Dan at the Dublin Royal School of music in Ireland. 2001: appeared as Violatta "princess Camelia" held in Italy, Parma, to commemorate the centenary of Verdi's death. 2003: performed in different concerts such as the New Year Opera in Verona 2004: Ranked #1 for the Ismaele Voltolini International Vocal competition in Mantua 2006: co-star and best supporting soprano for Leo Nucci recital given during the International vocal competition near Milan 2007 and 2008: was one of the artists for the Chanel Pygmalion Days 2009: Leading debut in the opera "L'Etoile" 2011: acted as the main role in "La Traviata" for the 5th anniversary of the Suginami auditorium. At home and abroad has appeared in many ambitious concerts like: Rosina in "The Barber of Seville", Violetta in "La Traviata", Gilda in Rigoletto, Rozarinde in "Die Fledermaus"…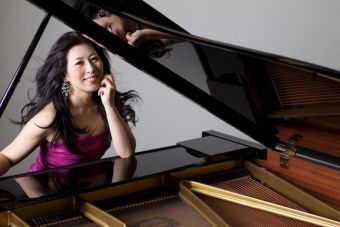 Yuri Otsubo, Piano
Graduated top student from the Musashino Academia Musicae. Ranked #1 of Iizuka New Talent Music Competiton, awarded during the Oomagari Music Festival General Grand Prix competition. After graduating she got a scholarship from Ezoe Scholarship Foundation and could study further in Italy Studied at Llano Conservatory in Cremona Academy of Music and got an advanced pianist diploma. She got top awards at different International Music Competitions such as Viotti, Pavia, Maria Canals. In addition as a memorial award of these, she was invited to play in Boston (US) and all over Italy. She also actively learnt the accompaniment of vocal music, including recitals with worldwide famous singers S. Sass and E. Obraztsova She performs on the DVD (now on sale) of Sabbatini and Loukianetz, she is presently a teacher at the Musashino Academia Musicae. She makes television appearances (NHK, FM Recital…) as a vocal accompanist and solo pianist. She is also often invited to perform at some Salon and Dinner concerts.