Fighting continues in Ukraine. Repeated attacks by missiles, drones, and other means have left many people in mortal danger. As the cold winter approaches, it is becoming increasingly important to care for the physical and mental health of the people. Medical teams around the world are providing medical assistance to the wounded, taking great care to ensure their safety in areas close to the battle zone.
With the month of December, which is the month of donation, we would like to hold a charity concert to ask for more of your interest and support for the people of Ukraine.
We are pleased to invite Gen Tomuro, a pianist who participates in the International Long-Thibaud Competition in 2022. We hope you will enjoy the beautiful piano sound that he plays with hopes for an early return of peace and for the days when everyone is connected to medical care and can live a healthy life in mind and body. Your participation will help support the people of Ukraine

Date: Friday, December 9, 2022, 7:00 p.m. (doors open at 6:30 p.m.), 8:15 p.m. (scheduled closing time)
Place: Auditorium, Seisen Women's University (3-16-21 Higashi-Gotanda, Shinagawa-ku, Tokyo)
Access: 10 min. walk each from Gotanda, Osaki, and Takanawadai Sta. 15 min. walk from Shinagawa Sta.
 https://www.seisen-u.ac.jp/eng/access/
Piano performance by Gen Tomuro(contestant in the International Long-Thibaud Competition in 2022)
Participation fee :
 General fee: Donations of 3,000 yen or more
 Students: Donations of 2,000 yen or more
  (please show your student ID card at the reception desk on the day of the event)
Seating::All seats are unreserved
 *Preschool children are not permitted to enter.
 *Wheelchair access is available. Please inquire if you require wheelchair seating.
Online participation:Those who sign up will be able to view the recording on online at a later date. Please use this service if your schedule does not allow it, if you are far away, or if it is difficult for you to attend at the venue.
Registration::Please register at the following URL
 https://teket.jp/5137/17829
 *No tickets will be issued for electronic tickets. Please present your electronic ticket on your smartphone screen at the reception desk.
Co-sponsored by Seisen Women's University and Médecins du Monde
Contact:Médecins du Monde
Azabu Zenba Bldg. 2F, 2-6-10 Higashi-Azabu, Minato-ku, Tokyo
Phone: 03-3585-6436 MAIL: info@mdm.or.jp

● Programs
Introduction of Ukrainian Medical Assistance Activities by Médecins du Monde
Presentation by Seisen Women's University students "Volunteer for Ukrainian Refugee Relief"
Piano performance by Mr. Gen Tomuro
 Chopin: Ballade No.1
 Ravel: La Valse, etc.
Please note that admission is not permitted during the piano performance.

● Profile of Gen Tomuro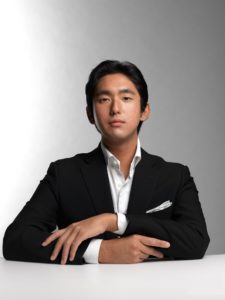 Born in Tokyo, Gen Tomuro spent his life in San Francisco, Boston and Paris. Gen met the French pianist and conductor, Philippe Entremont and became his sole apprentice. In 2018 Gen received his Master of Arts with Distinction from the Royal Academy of Music in London. In 2019, through the introduction of Médecins du Monde, Gen performed in the disaster areas of Fukushima on two occasions and had the opportunity to meet and speak with the residents. This year, Gen was invited to give concerts in France, Belgium and in the Netherlands, and participates in the International Long-Thibaud Competition.


● Message from Gen Tomuro



Thank you very much for the opportunity to perform at the charity event for Ukraine organized by the Médecins du Monde and Seisen University.
I hope that by doing what we can do to help those who are in unexpected predicaments due to wars and disasters, we will be able to bring hope to those around us.



● Notice
Cancellation and Refund Policy: Please note that as the registration fee is received as a donation, no cancellations or refunds will be made. If you are unable to attend the event, it will be archived and available for viewing at a later date.

Cancellation of events: If an event cannot be held due to unforeseen circumstances caused by natural disasters or other external factors, Médecins du Monde will notify the public through its website, social networking services, and e-mail, including subsequent actions.

Countermeasures against COVID-19: Please refrain from coming to the event if you are not feeling well. Temperature and hand sanitizer will be administered at the time of admission. The number of people in the venue will be limited to about half the normal capacity. Please wear a mask at the venue.