Médecins du Monde exhibited a booth at the "FUJI ROCK FESTIVAL '22" (sponsored by SMASH Corporation) held at Naeba Ski Resort in Yuzawa, Niigata Prefecture from July 29 to 31, 2022. Fuji Rock is Japan's largest music festival and there was a total of 69,000 visitors over the four days and evenings of the festival.


©MdM Japan
A quiz on medical support in Ukraine was conducted using a panel.
Each participant puts a sticker on the panel
Each sticker brings the mobile clinic closer to its final destination

Médecins du Monde has been providing medical support in Ukraine since 2015 and has been selected as one of the four donation recipients of the "Emergency Support Project for Ukraine" launched by Fuji Rock this year. At the NGO Village during the event, together with seven volunteers, the staff introduced their activities and sold goods with logos.
In addition, a quiz about medical support in Ukraine was held using a panel (design by Kobayashi Design Institute) that read, "Let's send a mobile medical clinic!"
Participants were asked to put a sticker on the panel, each sticker bringing the mobile clinic closer to the goal. It was an opportunity to discover the activities while having fun.


Some of the people who visited the booth bought eco bags saying they were cute!
Those who participated in the quiz and were surprised to learn about our activities for the first time commented that they didn't know the price of one mobile clinic vehicle was so high. There were people who not only donated, but also shared on social media that they had made a donation to Médecins du Monde!
Volunteers also commented that they were able to gain a lot of awareness learning about the activities of Médecins du Monde, the current situation in Ukraine, and what we can do.

We would like to thank everyone who came to our stand, as well as the volunteers for their cooperation. Many thanks also for the generous donations. We raised approximately 70,000 yen through the sales of Logo Goods, donations will be used to support those in need of medical care in Ukraine.
Thanks a lot.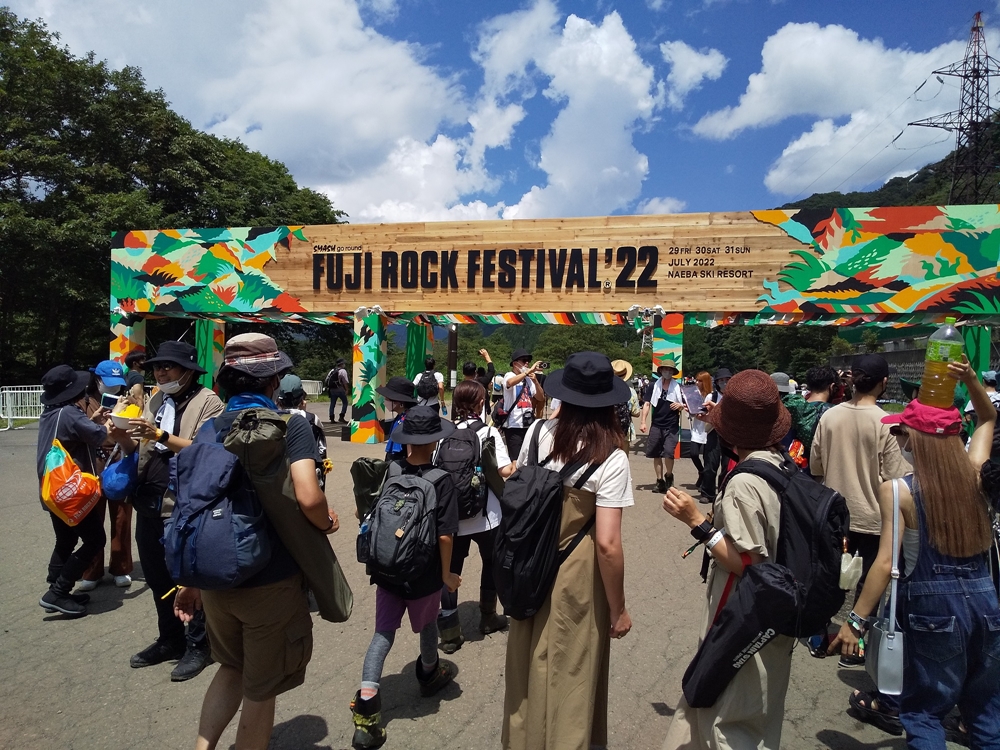 ©MdM Japan
Fuji Rock Festival held following infection prevention guidelines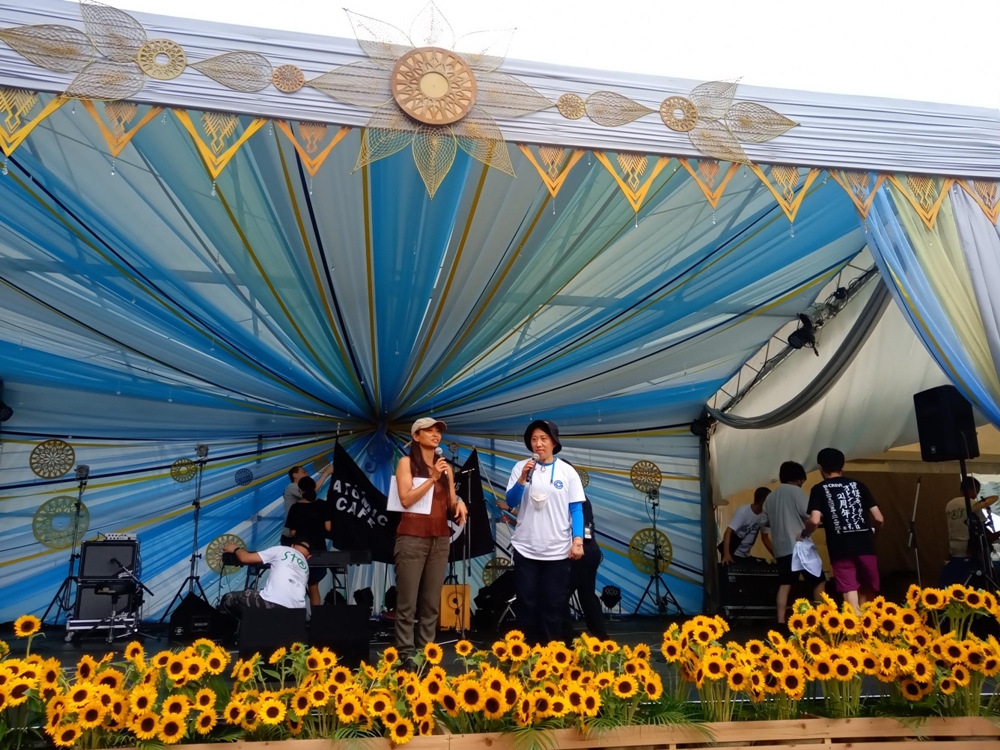 ©MdM Japan
Médecins du Monde japan Executive Director Akiko Mera speaks on stage