In Japan
Awareness campaign on the threat of infectious diseases for the homeless ―
In April 2020, a state of emergency was issued and the entire city became deserted.
At that time, a number of groups stopped preparing meals, but managed to continue our activity and hold free medical consultations twice a month. With the determination not to stop the support to the most vulnerable, we prepared accordingly to prevent infection, with the highest priority being "preventing infection".

While the news about the new corona was flooding all over Japan, not everyone had access to information; homeless people had no idea about the pandemic, "What is corona?" With no access to information and so poorly, or not at all, equipped to prevent infection, the vulnerable became even more so. We created a "new coronavirus infection prevention kit" that included masks, hand disinfectants, leaflets describing preventive measures and consultation counters, and distributed them while reaching out to each person.

At the end of September, the number of preventive kits distributed had already exceeded 5,000. During the medical consultation meetings, a "fever consultation booth" was specially set up, and the volunteer doctors in charge of this booth continue their activities by taking the appropriate protective measures. They conscientiously use protective equipment.
©MdM Japan

Above: New Coronavirus Infection Prevention Kit
Below: Free medical consultation held in Ikebukuro


Number of new coronavirus infection prevention kits distributed:

Approximately 5,000 sets

*As of the end of September 2020
---

Participating volunteers (doctors, nurses, preparation, management):

134 people in total


*As of the end of September 2020






In Spain
To protect healthcare professionals from infection ―
In Europe, the number of people infected with the new coronavirus has increased explosively in Spain.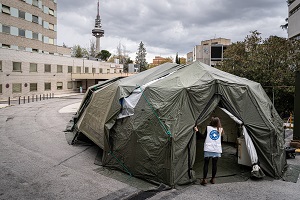 ©Ignacio Marin Medicos del Mundo

Based on the experience of responding to the spread of Ebola in Africa, MdM Spain teams know how important is to protect healthcare workers from infection. A tunnel-shaped tent was set up in front of an emergency hospital in Madrid, which was flooded with patients. Screening for suspected infections to prevent nosocomial infections. We support healthcare professionals.
At the Rohingya refugee camp (Bangladesh)
Refugee camps have "perfect conditions for easy spread of infection"
When the new coronavirus started to spread around the world, the Rohingya refugee camp in Bangladesh, home to around one million people, was under internet access restrictions and as a result, few people knew about this new infectious disease. For Rohingya refugees who live crammed into cramped dwellings in unsanitary camps, the simple act of washing their hands is complicated due to the lack of running water in the homes.

If the infection spreads in the camp-. MdM has been collaborating with Rohingya volunteers, they are trained to raise awareness about infectious disease and explain how to best prevent them. They elaborate easy-to-understand leaflets and picture-books to inform as many people as possible, regarding visiting homes priority is given to elderly and disabled people. We also were able to get the cooperation of Imams who are their well-respected religious leaders, to record awareness raising voice messages, and then play them through hand speakers, it allows information to be easily transmitted to many people.
©MdM Japan

Health instructor who conveys information with a megaphone

Number of homes, mosques and shops visited for health awareness

834 houses



---


Number of people who received health awareness

15,824 people

* All figures are as of the end of September 2020
For the new coronavirus, which has yet to show signs of convergence
Médecins du Monde continues their activities.

Could you please consider helping us deal with the novel coronavirus?
If you want to donate here is what we can do: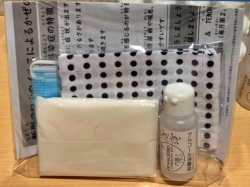 15 bottles of disinfectant (250 ml)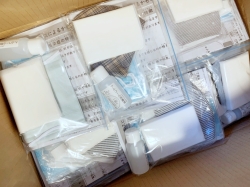 20 new coronavirus prevention kits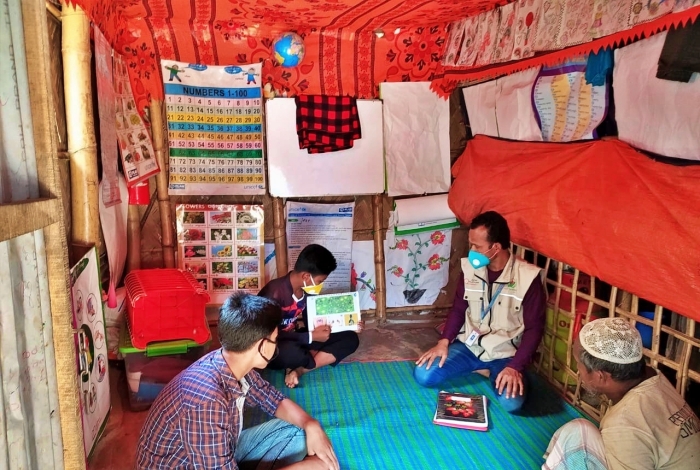 ©MdM Japan