On May 14, according to local reports, the first new corona case was confirmed in the overcrowded camp, where more than one million Rohingya refugees live.
Although the government of Bangladesh and support organizations have taking preventive measures against infection, the medical equipment is incomplete and insufficient in all facilities, and there is lack of supplies and of human resources throughout the whole country.
More than 20,000 infected people have already been confirmed in Bangladesh. In the midst of the turmoil, coronavirus infection is now detected in the most vulnerable refugee camp.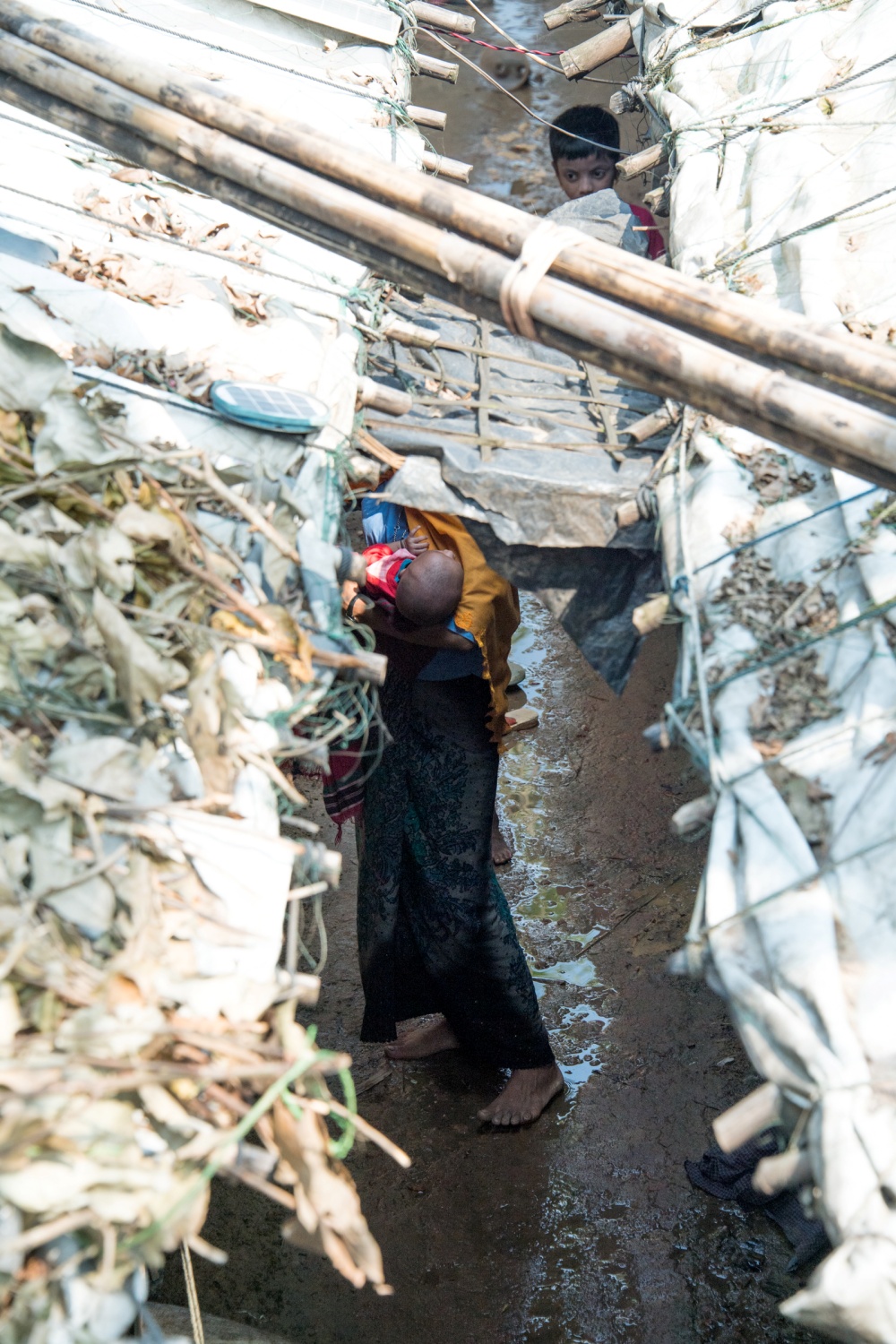 ©Kazuo Koishi

Large families live in single room shelters, medical facilities and supplies are inadequate, hygiene is poor, communication is cut off, and information cannot be delivered. Although the camp's infrastructure is being developed, there is still no running water and the shared sanitary facilities are in a more than precarious state.
There are many concerns about the spread of infectious diseases, and Bangladesh is entering the monsoon season. Sewage overflows due to heavy rains, and infectious diseases such as diarrhea are also confirmed every year.
Despite being foreseen, the presence of an infected person in the camp, which could be exposed to rainstorms and even loss of shelters, has a huge impact on residents, local communities, and support groups.

Since last April for about a month now, Médecins du Monde (MdM) has been implementing health awareness activities in the camp, specializing in the prevention of infectious diseases. So far, the teams consisting of Rohingya volunteers and our local partner "PULSE Bangladesh" have communicated preventive measures and risks to nearly 1,000 people, mainly elderly people and people with disabilities.
While the entry of foreigners is restricted in the camp, the Rohingyas are engaged in this activity, as the end of Ramadan approaches with the celebration of Eid, the y start their fight against the infectious disease, with the rest of the world.
Measures to prevent the spread of infection are also being implemented in stages, in accordance with the WHO guidelines, once the epidemic has spread, access restrictions to medical personnel and supporters from outside will become even more severe. They are now focusing on prevention, how to prevent infections and how to prevent their spread.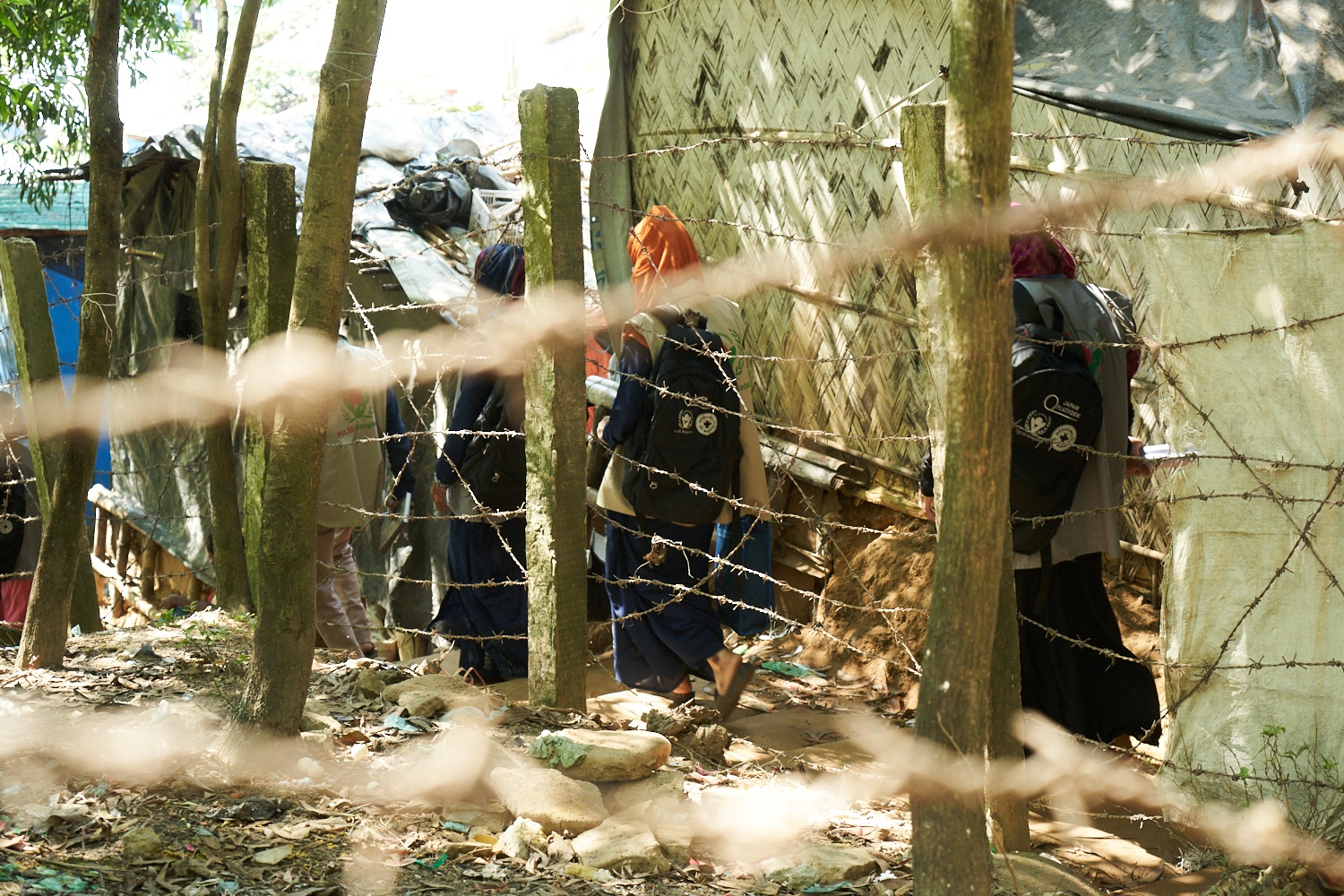 ©Kazuo Koishi


Akiko Kida, Medical Coordinator
I can see that "The limitations of the medical system, lack of medical personnel as well as infection protection equipment, the discrimination and prejudices, hoaxes, rumors and concerns about the coronavirus in Rohingya refugee camps are similar to those in other countries, including Japan. What was already a challenge, and any potential new problem, is worsened by the coronavirus crisis. It has placed vulnerable people in an even more threatening situation. At the camp, how can we avoid density? They are displaced, they cannot receive information, they cannot move, and they are more exposed to the risk of infectious diseases."

Fate is beating on the people of Rohingya, their very existence denied by their homeland, persecuted, their rights flouted, they had to flee. These antecedents have generated deep trauma and anxiety about their future lives. To add to their burden, they must also cope with natural disasters and infectious diseases in very vulnerable conditions. COVID-19, which is still spreading around the world including Japan, has added a physical and moral threat to the lives of the Rohingya.