INTERNATIONAL NETWORK: ASIAN BRANCH

Médecins du Monde Japon (MdM Japan) was founded in 1995 after the emergency response to the Kobe earthquake. MdM Japan, license as a "Certified Non-Profit Organization", has been one of the few organizations in Japan offering tax deductions to corporate, private or inherited donation since 2008.

As one of the 15 international branches in the world and the only Asian one, MdM Japan also recruits expatriates for the international programs implemented by the network. Japanese surgeons and nurses have been highly valued with great medical skills, high motivation to volunteer and take part in different missions of other chapters. In Japan, MdM Japan implements medical assistance missions in a long-term strategy, has cooperated with more than 400 volunteers, experts and local partners.



ANNUAL REPORT
(Japanese version only)
BOARD OF DIRECTORS:
| | |
| --- | --- |
| Megumi ISHIHARA | Nurse |
| Hisanori ISOMURA | Essayist |
| Gael AUSTIN (President) | CEO, PMC |
| Norihiko OHURA | Surgeon |
| Nao SATO | President and Representative Director, Warp Japan KK |
| Atsuko SEKO | President and CEO, vison A |
| Patrick DAVID (Vice-President) | Anesthetist |
| Sawako TERASHIMA | Surgeon |
| Keiko HINO | Tokyo Metropolitan Tama Medical Center |
| Kenichiro MIYAMA | CEO, Field Design NetworX co.,Ltd |
| Suimei MORIKAWA | Psychiatrist |
| Nobuyuki YAMADA | Surgeon |
| Kayo YOKOMORI | Tokyo University of Agriculture and Technology Organization for the Advancement of Education and Global Learning |
ARTICLES OF ORGANIZATION
(Japanese version only)
ACCOUNTING REPORT ・ STATEMENT OF AUDIT


The annual fiscal report is audited by the in-house audit-inspector together with an outsourced independent public accountant.

(Auditor: Audit Corporation TOMATSU Ltd.)



---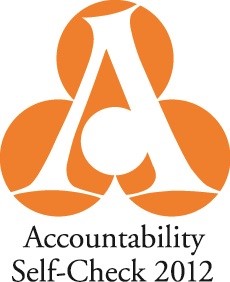 MdM Japan, acquired an "Accountability Self-Check in 2012" (ASC 2012), and is working to secure and strengthen accountability.
Click here to read more