FACTS ABOUT PLASTIC SURGERIES IN THE DEVELOPING COUNTRIES
In many of the developing countries, there exist various discouraging elements that work as an impediment against the access to healthcare services, such as, out-of-date infrastructure, undeveloped medical technology, absence of correct know-hows among healthcare workers, insufficient number of human resources, costly medical care and more. Most of anatomical pathology treated by plastic and reconstructive surgery are not regarded as life-threatening. Owing to this widely accepted view, there are not enough surgeons, and patients are often left untreated on a back-burner. Regardless of congenital deformity (cleft-lip/palate/polydactyly) or acquired physical abnormality (burns/acid attack/etc.), if not life-threatening, they both have a great impact not only on physical function but also on human relationship and mental balance with the society. Judged from bodily appearances only, or bound by old custom or superstition, the patients with deformity often become a target of discrimination and bullying, and are led to the inability to live normally.
Despite the possibility to treat their condition with plastic surgery, many people in developing countries live their whole life without receiving the appropriate care they need, and the majority are young children.
Highly skilled and experienced medical team dispatched from Japan for the "Smile Operation" activities perform plastic and reconstructive surgeries, help recover and improve physical functional ability, and support the social reintegration of the patients as well as children's school life.
The team's mission is not limited to surgery alone. It includes transfer of know-hows, and training of local health workers.
MISSION SCHEDULE
In principle 30 to 80 surgeries are scheduled to take place in one mission, for which a variety of behind-the-scene preparatory works are to be undertaken from the beginning to the end, as follows: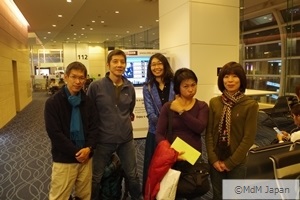 Fix the schedule: Select team members
↓
Adjust operation schedule with partner hospital: Arrange transportation and travel documents
↓
Preparation of medical equipment and drugs
↓
Departure
↓
Consultation of patients upon arrival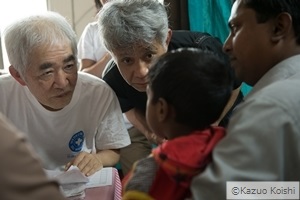 -Judge green/red light whether to GO or CANCEL surgery: Assign surgery staff, draw up operation procedure, determine anesthesia method, etc.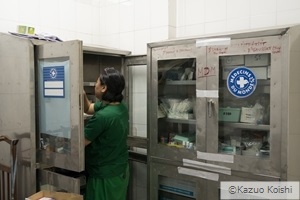 Reconfirm drugs, equipment, tools, accordingly
↓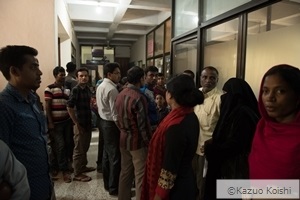 The second day:
Preparation of equipment and medicines according to the operation schedule
↓
Start surgery (7~8 surgeries per day): The first postoperative examination before bedtime
↓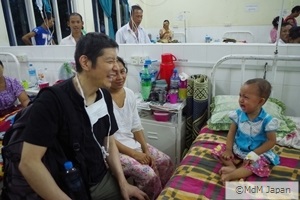 The last day of mission:
Make postoperative rounds: Give instructions and advice as appropriate to local medical staff
Confirm equipment and materials to donate or to bring home: Packing
↓
Departure for home
Without wasting a minute under a heavily loaded schedule, every member of all missions, whatever and wherever they come to aid, are committed to carrying out their mission as best as they can, and help local doctors and medical students enhance healthcare skills and knowledge needed on each site. Local staff, now our reliable collaborator, listen intensely to what we have to say, not to miss a single word.
INAUGURATION OF SMILE OPERATION, AND NOW…
In 1989, Cambodia entered a new phase in its troubled history after it experienced a prolonged civil war, but many people, including children, still suffered wounds from landmines, one of aftermaths of the deadly war. During those days, due to total absence of skilled and experienced doctors specialized in plastic reconstructive surgery, there was no hope for those who suffer disability, congenital or acquired, to receive necessary treatment. To cope with such a dire situation, Médecins du Monde's medical volunteer team then working in Cambodia inaugurated a plastic surgery project to provide "care" and "training" at Battambang Provincial Hospital located north of Phnom Penh more than 8-hour journey by land.
Up to this day, 28 years since the inauguration, the project has kept growing and expanding worldwide.
In all, the mission teams operated more than fifteen thousand patients in Bangladesh, Cambodia, Laos, Mongolia, Vietnam, Nepal, Ethiopia, Niger, Rwanda, Madagascar, and many more.
The first mission team from Japan was organized in 1996 to dispatch a medical doctor to Rwanda. Since 2006, the project has been conducted on a regular basis and recognized as Japan's independent project. Japanese medical team performed over 1,500 surgeries so far, and helped patients regain confidence as well as a smile on their face.
Help regain
"true smile" and "smile to live ordinarily"
; this is what our Smile Project targets endlessly.